Education:
PhD in Chemistry, Metabalome Chemistry, The University of Auckland, New Zealand 2012-2016

Mentors: Paul A. Kilmartin and Bruno Fedrizzi
Research involved metabolome chemistry for the evaluation of changes in aromatics and phytochemicals resulting from alternative maceration and harvesting methods for wine production. This research involved the development of several liquid chromatography methods. Furthermore, the research examined the valorization of winery waste stream products, such as the press cake, for the isolation of biologically active compounds that were integrated into cellulose and polyolefins for antimicrobial activity and radical scavenging to prevent microbial contamination and oxidation of foods to prolong shelf-life.

MS in Pharmacy, Pharmaceutical Sciences, University of Florida, USA 2005-2008
BS in Chemistry, University of South Florida, USA 1990-1993
Professional Experience:
Dr. Olejar joined Appalachian State January 2023 and teaches Wine Production, Viticulture, and Fermentation courses.
Research Associate, Colorado State University – Pueblo, July 2020 -
Lecturer, Lincoln University, New Zealand, June 2018 – July 2020
Lecturer, Eastern Institute of Technology, New Zealand, January 2018 – June 2018
Independent Consultant, New Zealand/Australia, January 2017 – June 2020
Head of Research and Development, AgriSea New Zealand Seaweed Ltd., January 2016 – January 2018
Research/Interests:
I am an analytical chemist specializing in metabolome chemistry. My research has focused on the identification of secondary metabolites through targeted and untargeted metabolomics in plants and fermentation systems. I have extensive experience working in the grapevine and wine fermentation models with multiple publications examining the impacts of viticultural practices on juice and wine secondary metabolites. Furthermore, my experience with other fermentation systems, seaweed specifically, has allowed for the development of an understanding of how a diverse diet contributes to improved health in animals. Consequently, specific areas of research interest are the utilization of -omics to understand the plant's ability to adapt to a changing environment, endophyte contributions to host secondary metabolites and secondary metabolite production, and utilization of fermentation to develop novel biologically active compounds.

Selected publications:
A complete list of publications can be found at https://scholar.google.com/citations?user=-yGOFhAAAAAJ&hl=en&oi=ao.
Kong Y, Olejar KJ, On SLW, Winefield C, Wescombe PA, Brennan CS, Hider RN, Chelikani V. (2022) Epigenetic changes in Saccharmoycess cerevisiae alters the aromatic profile in alcoholic fermentation. Applied and Environmental Microbiology 88(23):e01528-22.
Beck MR, Garrett K, Fleming AE, Maxwell TMR, Greer AW, Bunt C, Olejar KJ, Jonker A, Dynes R, Gregorini P. (2022). Effects of Lactobacillus fermented plant products on dairy cow health, production, and environmental impact. Animal Feed Science and Technology, 294, 115514.
Bhardwaj P, Tiwari P, Olejar K, Parr W, Kulasiri, D. (2022). A machine learning application in wine quality prediction. Machine Learning with Applications, 8, 100261
Beck MR, Garrett K, Marshall CJ, Olejar K, Bunt CR, Maxwell TMR, Greer AW, Gregorini, P. (2021). Lactobacillus fermented plant extracts provided to yearling ewes improves their lambs' antioxidant status at weaning. Animal Feed Science and Technology, 281, 115103.
Olejar KJ, Hatfield J, Arellano CJ, Gurau AT, Seifried D, Heuvel BV, Kinney CA. (2021). Thermo-chemical conversion of cannabis biomass and extraction by pressurized liquid extraction for the isolation of cannabidiol. Industrial Crops and Products, 170, 113771.
Olejar KJ, Vasconcelos MC, King PD, Smart RE, Ball K, Field, S. K. (2021). Herbicide reduction through the use of weedmat undervine treatment and the lack of impact on the aromatic profile and volatile composition of Malbec wines. Food Chemistry, 343, 128474.
Kong Y, Olejar, KJ, On SLW, Chelikani V. (2020). The potential of Lactobacillus spp. for modulating oxidative stress in the gastrointestinal tract. Antioxidants, 9(7), 610.
Olejar KJ, Ricci A, Swift S, Zujovic Z, Gordon KC, Fedrizzi B, Versari A, Kilmartin, P. A. (2019). Characterization of an antioxidant and antimicrobial extract from cool climate, white grape marc. Antioxidants, 8(7), 232.
Olejar KJ, Fedrizzi B, Kilmartin PA. (2016). Enhancement of Chardonnay antioxidant activity and sensory perception through maceration technique. LWT-Food Science and Technology, 65, 152-157.
Olejar KJ, Fedrizzi B, Kilmartin PA. (2015). Influence of harvesting technique and maceration process on aroma and phenolic attributes of Sauvignon blanc wine. Food chemistry, 183, 181-189.
Olejar KJ, Ray S, Ricci A, Kilmartin PA. (2014). Superior antioxidant polymer films created through the incorporation of grape tannins in ethyl cellulose. Cellulose, 21, 4545-4556.

Funding:
Institute for Cannabis Research (07/01/2022-06/30/2025)

Olejar KJ (PI), Druelinger M (Co-PI), Hatfield J (Co-PI)
Title: Cannabinoid conversion to CBN during hemp extraction and post-extraction fluorination of CBD and CBN for increased bioavailability.

Korea National Fund in conjunction with Chuncheon Bioindustry Foundation (07/01/2021-06/30/2023)

Olejar KJ (Co-Investigator)
Developing R&D infrastructure for the industrial uses of hemp in South Korea.

Pueblo County Colorado (07/01/2021-06/30/2023)

Olejar KJ (PI)
Title: Factors impacting pollen dispersion and cannabinoid production in seeding plants.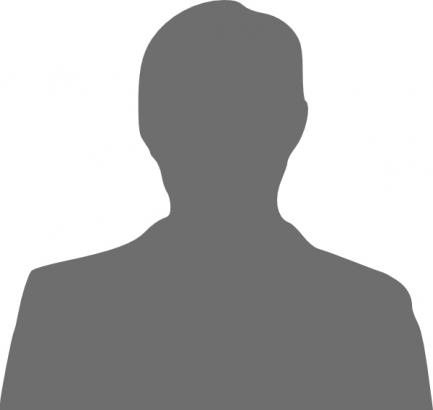 Title:

Assistant Professor, Research Mentor

Email address: Email me
Office address
Edwin Duncan 108