Education:
Ph.D. Analytical Chemistry, West Virginia University (Morgantown, WV), 2004

Mentor: Dr. Ronald B. Smart
Her research involved the development of electrochemical methods for the detection of mercury emitted from coal-burning power plants.

B.S. Chemistry (Environmental Chemistry) Saint Vincent College (Latrobe, PA), 1996
Professional Experience:
Dr. Babyak has been at Appalachian since August 2004 and teaches Introductory, Analytical, and Environmental Chemistry.
Prior to her work at WVU, Dr. Babyak was an AmeriCorps member and worked with coal mine drainage in southwestern Pennsylvania.
Research/Interests:
I am an analytical chemist who studies water quality. My students work in the lab to develop and validate analytical methods, but they also work in the field to collect water (and sometimes sediment) samples. As a graduate student, I studied metal speciation, or the different forms in which a metal can exist in the environment. More recently, my research interests have shifted toward wastewater-based epidemiology (WBE), which is used to assess human exposure to pesticides and other pollutants. Other research interests are:
Measurement of bioavailable metal concentrations in natural waters using electrochemical methods
Development of passive sampling methods to detect low concentrations of estrogens in natural waters
Long-term monitoring of urbanized and agricultural watersheds
Development of novel applications to measure metal concentrations in challenging matrices using ICP/OES (inductively coupled plasma/optical emission spectroscopy)
Selected Publications:
Kumakli, H.; Duncan, A. V.; McDaniel, K.; Mehari, T. F.; Stephenson, J.; Maple, L.; Macemore, C. L.; Babyak, C. M.; Fakayode, S. O. Environmental Biomonitoring of Essential and Toxic Elements in Human Scalp Hair using Accelerated Microwave-Assisted Sample Digestion and Inductively Coupled Plasma Optical Emission Spectroscopy. Chemosphere 2017, 174, 708–715.
Babyak, C. M.; Tuberty, S. R.; Carter, B. D.; Gibbs, A.; Routhier, D.; Woodruff, C.; George, A.; Lisenby, D. Sequential Extraction of River Sediments Impacted by a Recent Coal Fly Ash Slide. Spectroscopy Letters 2010, 43, 567–579.

Anderson, W. P., Jr.; Anderson, J. L.; Thaxton, C. S.; Babyak, C. M. Changes in Stream Temperatures in response to Restoration of Groundwater Discharge and Solar Heating in a Culverted, Urban Stream. Journal of Hydrology 2010, 393, 309–320.

Babyak, C. M.; Smart, R. B. Electrochemical Detection of Trace Concentrations of Cadmium and Lead with a Boron‐Doped Diamond Electrode: Effect of KCl and KNO3 Electrolytes, Interferences and Measurement in River Water. Electroanal. 2004, 16, 175–182.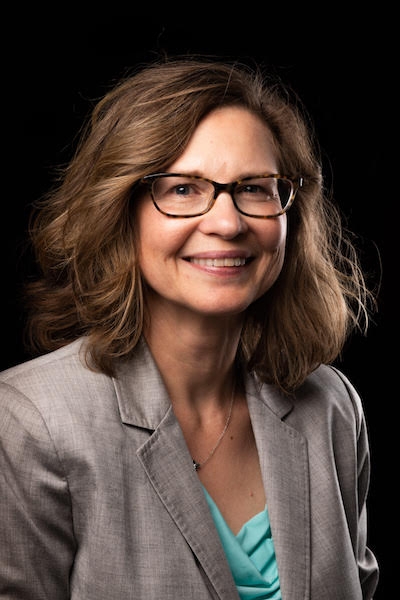 Title:

Associate Professor, Research Mentor
Department:

Department of Chemistry

Email address: Email me

Phone: (828) 262-2756
Office address
GWH 459