Research
Faculty Research
In addition to teaching, we work diligently to conduct research in multiple disciplines of Chemistry and Fermentation Sciences. Our research efforts have produced various notable grant awards and respected publications to help advance the chemical sciences. Chemistry is known as the "central science," and we have created partnerships with members of other related STEM departments here at Appalachian and other local and national institutions. This includes faculty and students in the field of, Biology, Physics, Environmental Science and more. Explore faculty bios to see the current research projects they are working on.
Get Involved
Determine what area in Chemistry or Fermentation Sciences you are interested in.
Find faculty members who share this interest.
Once you have an idea of a few faculty members that you may be interested in working with, send an email to each faculty member.

Be sure to introduce yourself by including your concentration, topics you are interested in, as well as a request to meet with them to discuss their research projects and if they are taking on students in the future.
This is also an opportunity to get to know each faculty member and assess who would be the best mentor for you.
Undergraduate Research Opportunities
Currently, we only serve undergraduate students, giving us the unique chance to provide undergraduates with opportunities to gain hands-on experience researching in our labs.
Many students get involved in research because it is an integral part of undergraduate training that prepares them for graduate school and professional schools, as well as jobs in the chemical industry. Students conducting research strengthen their critical thinking skills and improve their ability to communicate effectively with their peers and mentors while gaining confidence working in a lab setting. Our faculty research mentors strive to challenge and support students during their time conducting research.
Research stipends and opportunities to travel to present research findings at local, regional, and national conferences are also available to selected students conducting research.
Latest News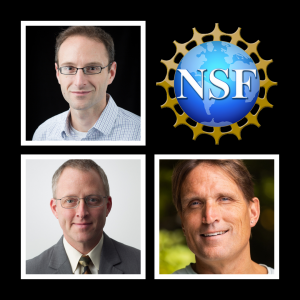 BOONE, N.C.
Awards, Chemistry, Department News, Faculty and Staff, Grants and Research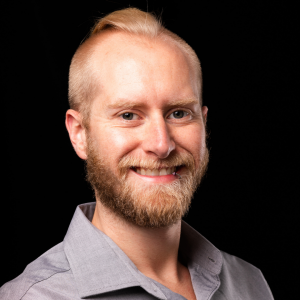 BOONE, N.C. — Dr.
Chemistry, Faculty and Staff, Grants and Research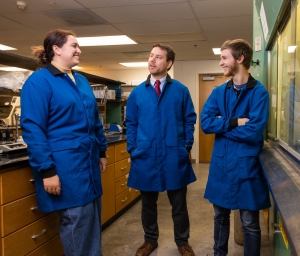 The NC Biotechnology Center published an article about our own Dr. Michael Reddish and his record-breaking grant.
Chemistry, Department News, Faculty and Staff, Grants and Research, Students