Education:
Ph.D. Organic Chemistry, University of Florida (Gainsville, FL)

Mentor: Dr. John Reynolds.
His research involved the synthesis and characterization of water-soluble conjugated polymers for light emission applications.

B.S. Chemistry (Polymer Option), Virginia Polytechnic and State University (Blacksburg, VA)

His work focused on high-temperature polymers.
Mentor: Dr. Judy Riffle
Professional Experience:
Researcher for the Air Force Research Laboratories at Wright-Patterson AFB (Dayton, OH)
Began teaching at Appalachian in August 2002.

He teaches a variety of organic chemistry classes
Research/Interests:
Currently, Dr. Ramey's research centers on the use of organic synthetic techniques to construct molecules for the controlled release of fragrances and the assembly of charged species for ionic conduction. The materials under development have potential in fuel cell/battery membranes and stimuli-activated scent release applications. Students are exposed to three principles of research: self-discipline, in-depth synthetic knowledge / planning, followed by experimental design and execution. Input and new ideas from students are always encouraged and expected.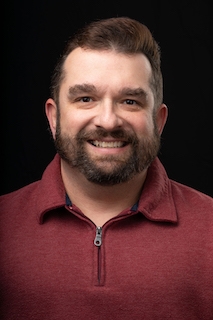 Title:

Associate Professor, Research Mentor
Department:

Chemistry

Email address: Email me

Phone: (828) 262-2760
Office address
GWH 451