Summer Brewing Short Courses
The Appalachian State University Brewing Short Course will be offered July 31-August 4, 2023 and it is intended for those working within the Brewing Industry and the Advanced Home Brewer; specifically, those considering starting a business or intent on increasing their proficiency and understanding of Fundamental Brewing Principles and Technologies.
Course material is intended to provide the participant with information relevant to testing modules offered by the Institute of Brewing and Distilling (IBD) while providing thorough discussions around standard brewery operations. Participants will spend each morning in classroom discussions followed by an introduction to production-level sensory analysis. Afternoons will include hands-on coverage of laboratory skills and analysis, additional classroom discussions, and finishing the day with sensory sessions based on both major and obscure beer styles from around the world.
The total cost of the Appalachian State Brewing Short Course is $2000.
Participants will be accepted until seats are filled.
There will be hands-on brewing activities focused on recipe development and process control and monitoring. Laboratory sessions are hands-on and intended to provide training as well as an introduction to equipment and basic laboratory setup for a small- to medium-sized brewery. Participants may take away wort if they desire. (Bring your own carboy and airlock or buy these on-site).
Lunch is provided daily & all course material will be made available in digital format for attendees.
A reduced-rate hotel block will be reserved for Brewing Short Course participants, more details below.
Thank you for your interest!
Register and Pay for Course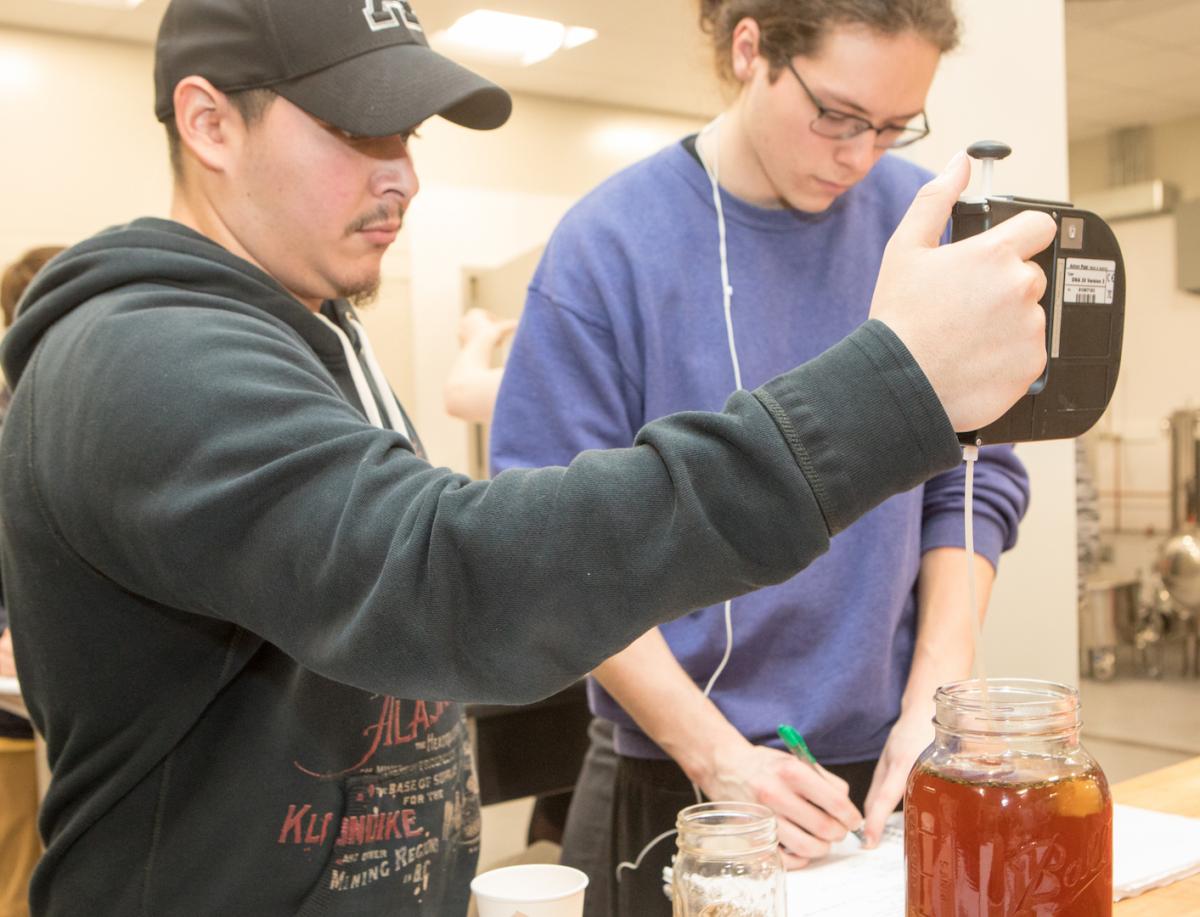 Course Content
Classroom discussions:
Raw ingredients: water, grains, hops, and adjuncts (chemistry, biology, and biochemistry)
In-Process Technology
Yeast and Bacteria: Handling, propagation, inoculation and spoilage
Cleaning and Sanitation
Fining and Filtration Basics
Equipment Considerations and Selection
Aging and Storage (tanks, kegs, and cooperage)
Finishing and Packaging
Recipe Development and Market Trends
Regulations and Requirements (Federal/State)
Sensory Analysis: Basics for QA/QC and in-house sensory programs

Sensory Analysis:
Fault identification, thresholds, sources, avoidance, and correction strategies.
BJCP Styles overview and tastings

Laboratory Analysis:
Raw ingredients (grains, hops, water)
identification and enumeration of fermentative microbes (yeast and bacteria)
in-process analyses
alcohol measurements
dissolved gases
hop acids and BUs
color and clarity
laboratory setup
QA/QC programs
Lodging and Transportation
Short Course Location:
Mountain Laurel Hall
949 Blowing Rock Road
Appalachian State University
Boone, NC 28608
Lodging:
A reduced-rate hotel block will be reserved for Brewing Short Course participants, through the Courtyard by Marriott. Book your group rate for Brewing Short Course.
You will find the information for your online reservation link below. If you have questions or need help with the link, please reach out to Courtyard by Marriott at 828-265-7676.
Event Summary: Brewing Short Course
Start Date: Monday, July 31, 2023
End Date: Friday, August 4, 2023
Last Day to Book Hotel: Friday, June 30, 2023
Last Day to Book Class: Depending on availability of seats
Hotel(s) offering your special group rate: Courtyard by Marriott Boone
Local airports:
To-Boone Driving Times:
From Chapel Hill, NC: 2.5 hours
From Raleigh, NC: 3.0 hours
From Chattanooga, TN: 4.5 hours
From Richmond, VA: 4.45 hours
From Atlanta, GA: 4.45 hours
From Washington, DC: 6.25 hours
From Louisville, KY: 6.25 hours