Pilot Plant
The Fermentation Sciences pilot plant facility provides students with hands-on educational and research opportunities in recipe development and production. Fermentation Science courses at Appalachian State University provide rigorous coverage of the chemical and physical processes that go into production of beverages, from raw ingredients characterization to yeast and bacteria metabolism, and how these elements translate into a final product. These principles are a focal point of activities in the pilot plant where students are encouraged to think creatively and to consider how their knowledge can be applied to provide novel and innovative solutions to real-world challenges.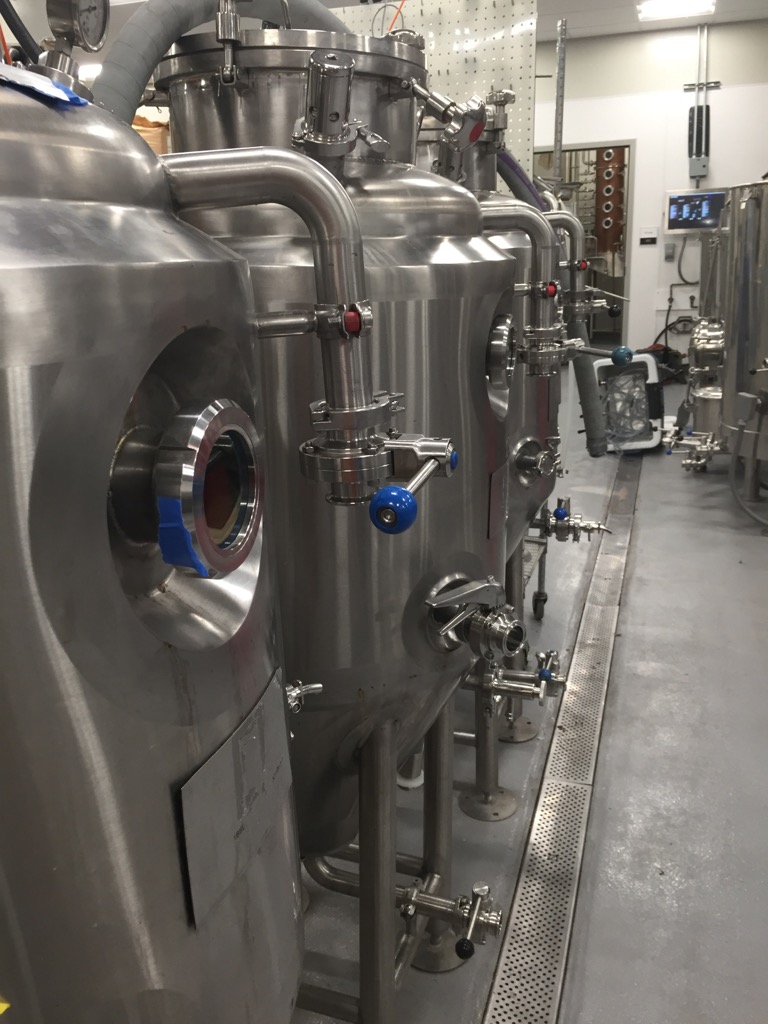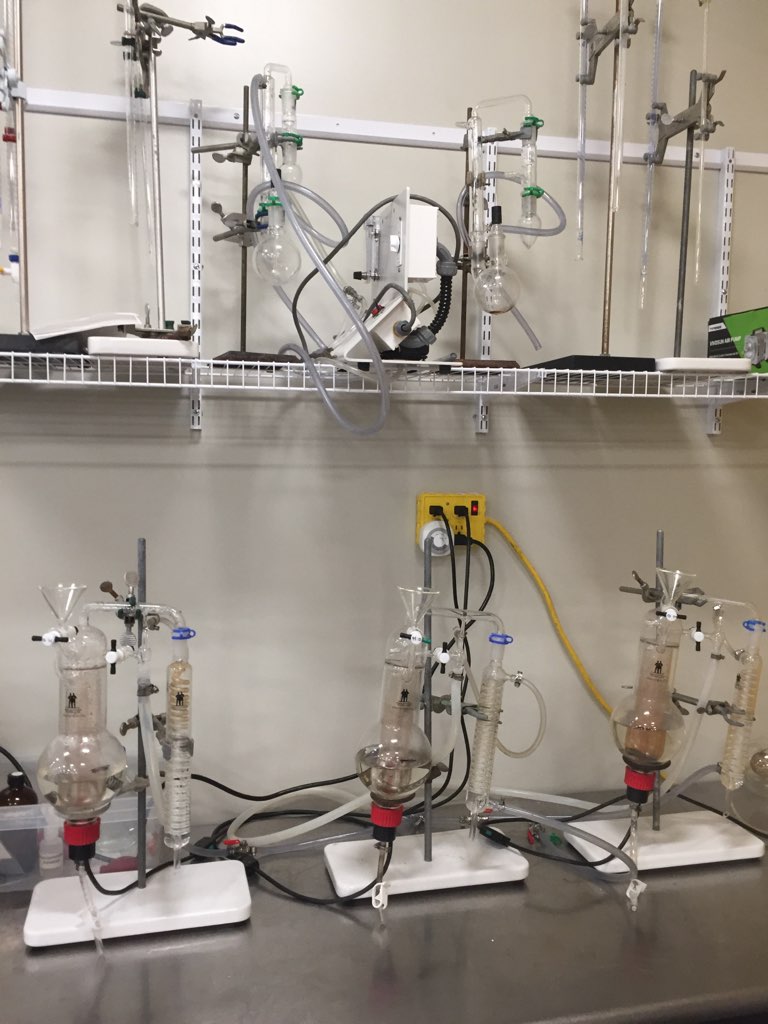 Recent awards from the US Department of Agriculture and North Carolina Biotechnology Center have allowed us to expand our pilot plant to handle volumes ranging from 1-gallon to 150-gallon processes as well as flow-through, immobilized bed reactors. The variable brewing and processing capacities provide students an opportunity to take bench trials up to a small, commercial-scale experience and the opportunity to run collaborative trials with commercial producers.
Students have worked to develop computer control and monitoring systems, cooling and heating solutions, options for process-water reclamation, increased energy efficiencies, uses for spent grains and solids, and efficient design and layout of the facility and laboratory.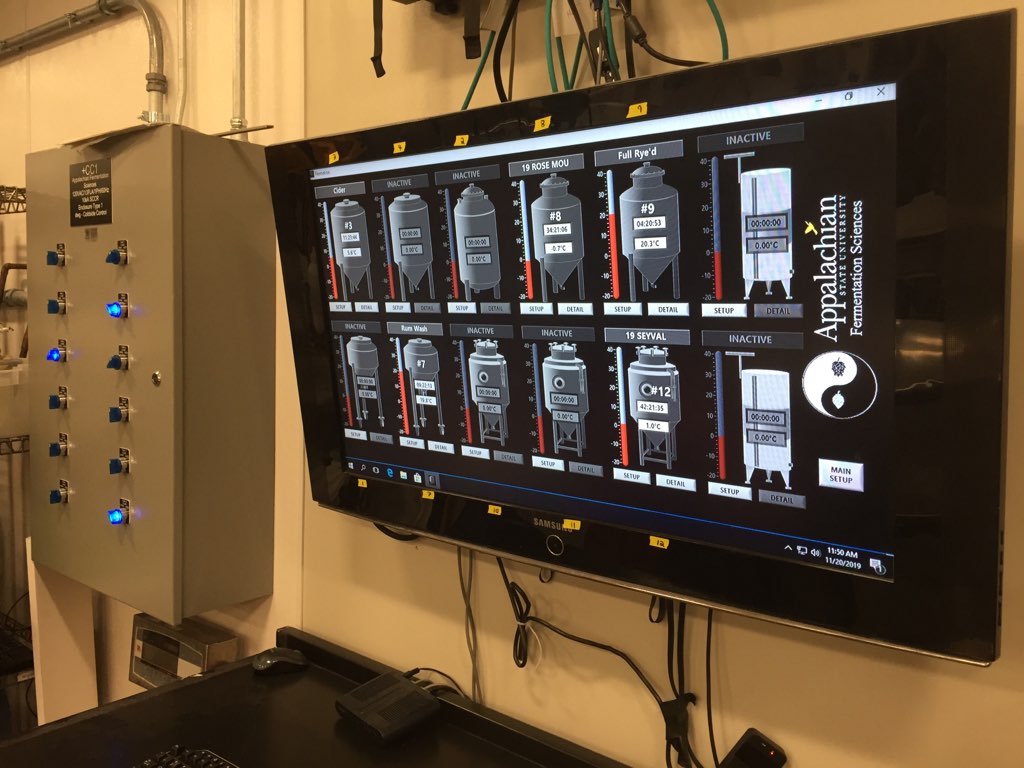 Research Instrumentation & Equipment
Laboratories in the A.R. Smith Department of Chemistry and Fermentation Sciences are equipped with modern instrumentation which is used regularly by faculty and students:


Analytical Separations and Mass Spectrometry
Gas Chromatography Mass Spectrometry (GC-MS)

Agilent 7890B GC
Agilent 5977B GC/MSD
Gerstel Olfactory port

High Performance Liquid Chromatography (HPLC) Coupled to LC/MS

Dionex UltiMate 3000
Dionex UltiMate 3000 120-vial autosampler
Dionex UltiMate 3000 RS fluorescence detector
Dionex UltiMate 3000 diode array detector
Thermo Scientific Accela 200 vial autosampler
Thermo Scientific LCQ Fleet
---
Molecular Spectroscopy
Ultra-violet Visible (UV-Vis) Spectroscopy

Spectramax M2e dual beam Microplate Reader with dual-mode cuvette ports
Beckman Coulter DU 720 General purpose UV/Vis Spectrophotometer with 7 position carousel cuvette holder
---
Molecular Biology
Safeaire Biosafety Cabinet with UV
NAPCO 5410 water jacketed CO2 regulated incubator
Tuttnauer 2540 Heidolph autoclave
GelStudio Analytikjena
Biometra TOne Cycler Analytikjena
General Purpose Water Baths
4-Place Mini Bead Mill Homogenizer
Midi 10 Electrophoresis System
Eppendof centrifuge 5425
Mini Horizontal Electrophoresis Systems
SpectraMax QuickDrop Micro-Volume Spectrophotometer
P-Series Portable Balances
Mini Vortexer
Power Supply
MOTICAM X
VWR MICROSCOPE PROF TRINCLR 3W LED 110V
Power supply
VWR FORCED AIR INCUBATOR 3.6CF 120V
STERILIZER LARGE CAP LAB 115V W/DRYR 80L
Two BIOCABINET
Eppendorf centrifuge R 5430
---
Beverage Analysis
Foss Winescan Flex
Foss FiaStar Free and Total SO2 Analyzer with autosampler
Anton-Paar 4500 DMA Densitometer
Anton-Paar Alcolyzer with autosampler
---
Autotitrator
Metler Toledo T50 autotitrator with 20 sample carousel autosampler
---
Brewing Equipment
3 barrel brewhouse with fully automatated control system
1/2 and 1 barrel brewhouse on propane burners
Fully automated propylene glycol chiller system with Pro chiller MA series chiller.
3- Jacketed 1 barrel fermenters
2- Chiller wrapped ½ barrel fermenters
4- Jacketed 3 barrel fermenters
1- Jacketed 3 barrel brite tank
2- 600L variable top fermenters
4- 300L variable top fermenters
Apple Shredder
1 ton Bladder filled press
1 ton Grape destemmer
Criveller Company Wine filter
Deutsche Beverage Distiller with steam generator